The Center for Applied Neuroscience (CAN)
As the leading research center for the study of brain, mind, and human behavior in Cyprus, CAN aspires to be the flagship center for neuroscience research and collaboration in the greater geographical region.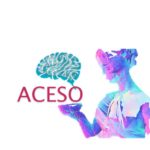 Το πρόγραμμα ΑΚΕΣΩ του Πανεπιστημίου Κύπρου προσφέρει δωρεάν νευροψυχολογική αξιολόγηση και δωρεάν παρέμβαση
Through  a collaboration with local newspaper Politis, CAN members and affiliated scientists publish every month one general audience article that relates to their expertise. The article typically appears every first Sunday of the month in both the print and electronic versions of the newspapers. Below you can find links to offline versions of all the articles published so far. All articles are published in Greek.
2021